The month of October will be celebrating womanhood! The strength, beauty, and inspiration that women hold and provide to the world everyday. Women carry many titles: mothers, daughters, grandmothers, aunts, sisters, best friends, nieces, granddaughters, chef, laundry person, nurse. Women are the nurturers, the quiet strength that holds a family together, and beacons of love for everyone who needs it.
TeamNerd Reviews is teaming up with family, friends, reviewers, bloggers, and authors throughout October to bring some inspirational and powerful stories of great women. And yours truly (that would be me) has even submitted a guest post to celebrate the strength of women, including one woman in particular: my mother.
In addition to the many posts that will be coming in throughout the month, they will also be throwing a fun giveaway!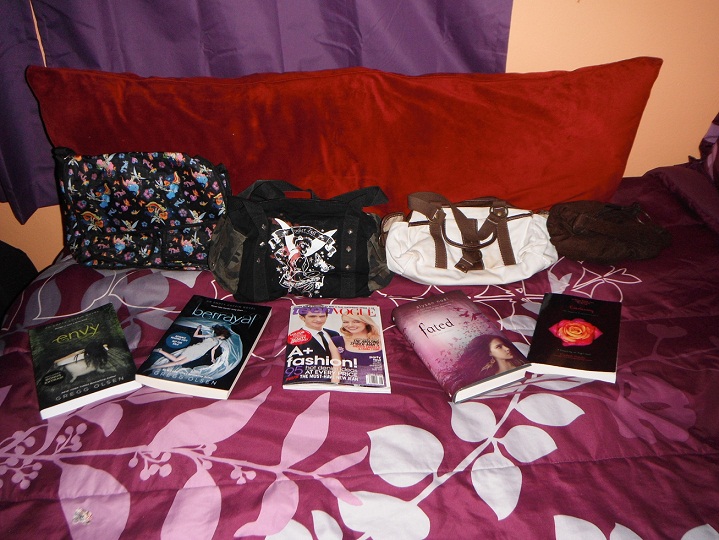 One lucky winner will receive the following:
–FOUR different purses
–ONE copy of TEEN VOGUE MAGAZINE
–ONE copy of ENVY by GREGG OLSEN
–ONE copy of BETRAYAL by GREGG OLSEN
–ONE copy of FATED by ALYSON NOEL
–ONE copy of EVERLASTING by ELIZABETH CHANDLER
Terms and Conditions
"**Giveaway runs from OCT 8-31**
"**Open to U.S., U.K. and Canada**
"**Winner will be notified OCT 31 and have 48 hrs. to respond before another winner is selected**