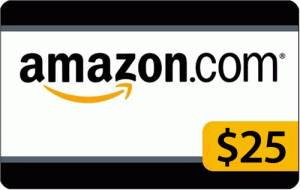 So it's Black Friday and instead of shopping, I wanted to offer a promotion myself. For a limited time (as in through the weekend), Zeus, Inc. will be available on Amazon.com for just 99 cents. That's right, 99 cents!
But wait, there's more!  How would you like to win a $25 gift card for Amazon.com? That could buy a few books, right? So how can you win? Well, it's pretty straightforward:
Enter the Rafflecopter Contest below.
Good luck! Winners will be announced Monday.