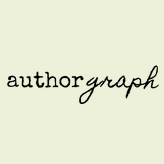 Who says a self-published digital-only author cannot sign a book? I certainly don't! And in fact, you can now get a digital autograph for your copy of Zeus, Inc. right now on Authorgraph.
Just click here to request your Authorgraph.
Personally, I think this is a brilliant idea! Just request an authorgraph from me and I'll get it to you asap.