How about yet another giveaway where you could win a copy of Zeus, Inc.? Did you say yes? Well, Literary Plus (a wonderful writing-based initiative at Google+) is giving away 19 free e-books just in time for the holidays. And yes, one of those books is Zeus, Inc.
So how can you enter? Go here and sign up. All you have to do is tell them why you love indie authors in the comments. A random commenter will be chosen to win all 19 e-books.
Good luck!
###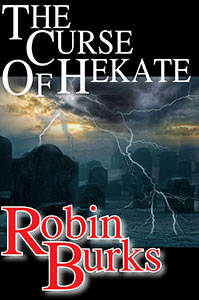 The Curse of Hekate
Alex Grosjean is back. A tall, dark and pointy-toothed stranger shows up at Alex's door and asks for help: he wants to find the insane monster-woman, Lamia, who cursed him. Meanwhile, a plague sweeps through the city and Lamia starts abducting children. After a trip across the world and a frightening encounter with the goddess Hekate, Alex must push herself to her limits to save the world. Again.