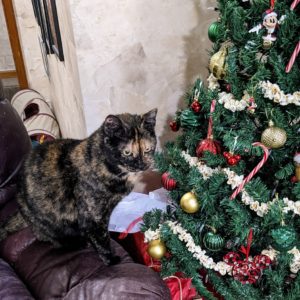 Happy Holidays, everyone! This will probably be my last update of the year, but it's a good one! First, I have a book cover — if you want to see that book cover, you can head on over to my Patreon now — ALL supporters get to see it first!
You also might have noticed a new page on my website. If you look under "Books," you'll find a new page for The Dream Seeker (Chapter 1 of Children of Magic). There's also a blurb, which I'll share here:
Alessa Grey is a girl often ruled by her fears, at least until she learns she can do magic. But when a dark god invades her dreams in search of a powerful ancient artifact, can she find the courage to protect her friends, family, and even the world?
We're still on track to release the book in the spring, so stay tuned for updates!
Speaking of Patreon, if you support me at the $5 or more level per month for three months, you'll get a FREE digital copy of the book — AND you'll get it a month before everyone else if you qualify! If you support me at $10/month or more for at least three months, I'll send you a signed paperback!
I'm trying to build a great community over on Patreon, so be sure to go check it out!