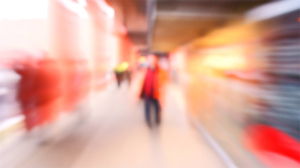 Well, my plan of keeping up with this blog weekly sort of vanished, didn't it? I do have a valid excuse. I've been traveling a lot: three trips in one month. I had not planned all that traveling initially, but it just sort of happened.
At least I reported in after my trip to Ireland, which still remains the highlight of my year. Shortly before I went to Ireland, though, I received notification that I got a press badge for Nashville Comic Con. So I hurriedly made plans for that the night before getting onto a plane to cross the Atlantic.
Nashville Comic Con happened two weeks later. I covered it for both FanGirlConfessions.com and T Lounge:
Zombies, Superheroes and Starfleet at Nashville Comic Con
Star Trek: The Next Generation cast discusses fandom and reminisces on their 27th anniversary
Check out all the awesome cosplay from Wizard World Nashville Comic Con
Shortly after that event, I received an invitation to the Syfy Digital Press tour in Orlando, which was scheduled for a few weeks after that. See? BUSY! I've received invitations for the past four years, but this is the first year I could go, cover it for work and write part of the trip off as a business expense on my taxes (although I adore writing for FanGirlConfessions.com, it doesn't pay the bills, but T Lounge does). So I went. And I am still working on coverage of that event, but here's what I've written up so far:
The cast of Syfy's 'Ascension' talk race, politics and life after 50 years in space
The cast of 'Z Nation' talks zombie babies and what they really think about 'The Walking Dead'
'12 Monkeys' cast and producer talk about why the show is going to be very different from the movie
Hogwarts and Syfy: Adventures in Orlando, Part 1
Hogwarts and Syfy: Adventures in Orlando, Part 2
I think all that writing excuses me from blogging for a month, right? Meanwhile, I've just started rewrites on "Return of hte Titans." My plan is to have the thing done and ready for release early next year. So I've got a lot of work to do. I've struggled with this one, changed the main plot twice, but I finally feel I'm on the right track.
Unfortunately, I'm not doing NaNoWriMo this year, which feels weird, since I've participated the last four years. But my writing schedule has me working on rewrites and I started early, so there's that. I'm taking what I've learned from each NaNoWriMo, though, and putting it to very good use. For those of you participating, I wish you all the best!