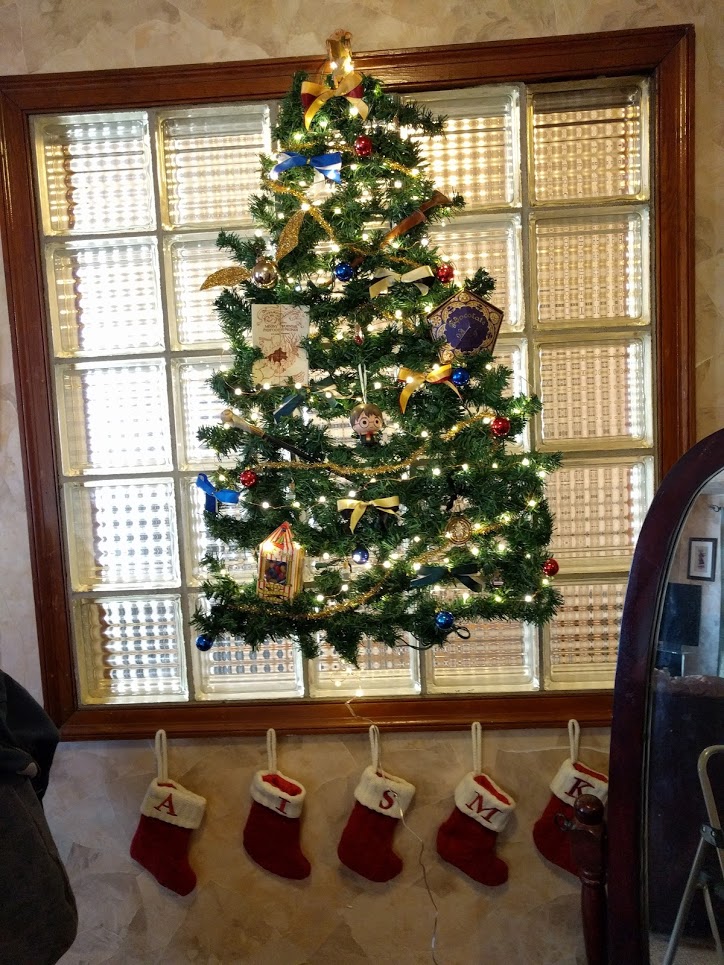 Happy Holidays, readers! I've got my Harry Potter hanging tree (I have cats) all decorated and in the festive spirit. The stockings for the cats are hung under it with care. There's a Hogwarts sitting on my table covered in fake snow. It's the most wonderful time of the year!
I know it's been some time since I've connected with you all here on the websites. I've been busy plugging away on final edits for Madame Vampire, and the good news is that it's almost ready. I've also been planning for events I'll be appearing at next year, and I'm really excited about that.
I've got some good news to share with you for this holiday season, though. For a limited time, all three of my books in the Alex Grosjean Adventures are available exclusively through Amazon and through Amazon's Kindle Unlimited program. There is no better time than to get caught up on what our favorite detective has been up to.
Zeus, Inc. | The Curse of Hekate | Return of the Titans
I will still have copies available at conventions, of course. And if you buy a hard copy of any books online, please bring them to me: I would love to sign them for you!
I hope that you all have a wonderful holiday season and a very happy new year! See you in 2018!