If you haven't noticed by now, there have been some changes regarding my books. My previous publisher, Biting Dog Publications, decided to close down the eBook part of its services, once more making me a self-published author.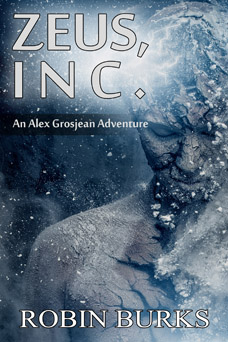 I've decided to turn this into an opportunity to re-issue both Zeus, Inc. and The Curse of Hekate, in honor of the upcoming release of the third book in the Alex Grosjean Adventure series, Return of the Titans.
So, Zeus, Inc. has a new cover and a new listing on Amazon. Not only can you now buy the book from Amazon, though, Prime members can borrow it and read it for free while those with Kindle Unlimited can also read the book for free.
So please check it out, and if you have read Zeus, Inc., please leave a review.
There's also some other news: physical copies of all three books will become available early next year. They'll be available on Amazon, but you will also be able to visit me at various cons throughout the year and buy a signed copy directly from me.