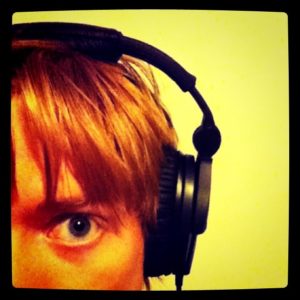 In case you haven't seen me mention it on Twitter or Facebook, there's an exciting new development in the world of Alex Grosjean. My first book Zeus, Inc., is getting an audiobook adaptation!
I'm really excited about the prospect of getting my work out there in a new way, and even more excited about the narrator working on it. My publisher, Crossroad Press, sent me several emails with auditions, but it was the first one I listened to that grabbed me and made me think "this is the voice of Alex." The narrator is Sara K. Sheckells and she is currently working on recording the audiobook version of Zeus, Inc.
How awesome is that? Sara offered a little taste of her work on the book on Instagram:
I can't wait for you all to hear Zeus, Inc.!
In other news, Crossroad Press just recently finished a complete update of its website. Be sure to check it out to find other indie authors like me. Also, be sure to sign up for the mailing list because I hear you might get discounts on books if you do that.